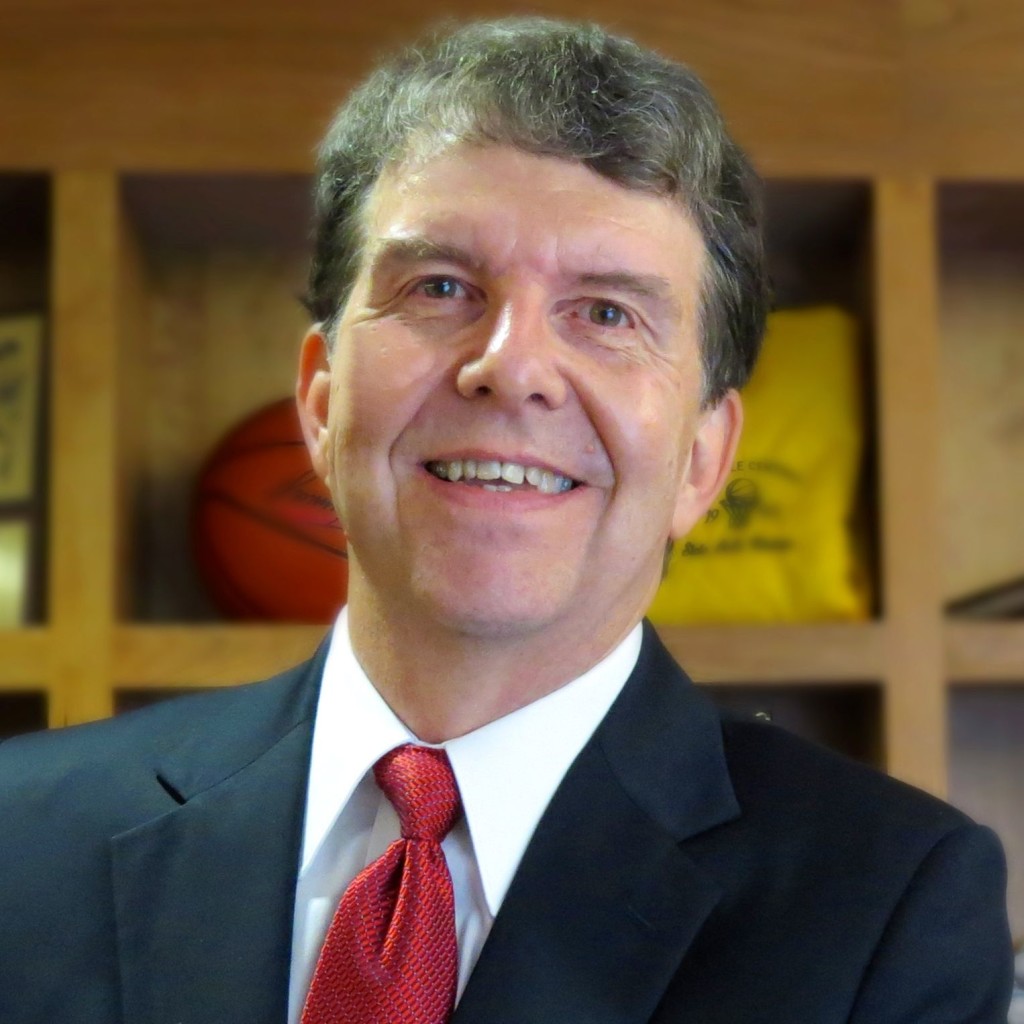 For more than 30 years Rick Strunk was an integral part of high school sports in North Carolina, and now the N.C. High School Athletic Association Hall of Famer will deliver the keynote address as the Catawba County Sports Hall of Fame enshrines its 2016 class.
This year's Hall of Fame Banquet is set for Monday, May 9 at city of Hickory's Highland Recreation Center. Members of the 2016 class of inductees will be introduced during a 4 p.m. press conference Monday, April 11 at Highland Recreation Center.
"The Catawba County Sports Hall of Fame has established a well-earned reputation for attracting some of the top names in sports broadcasting and media as its featured speaker," said Catawba County Sports Hall of Fame chairman JuJu Phillips. "Rick Strunk has been one of the best at what he does. We are honored to have him return to his roots to share his memories and stories of covering and following many members of the Catawba County Sports Hall of Fame."
A native of Newton and graduate of Newton-Conover High School, Strunk attended the University of North Carolina as Morehead Scholar. He developed extensive radio, television and newspaper experience as sports director of WNNC Radio and sports editor of The Observer News Enterprise. He moved on to become director of public relations for Lenoir-Rhyne University and sports information director at Furman University before joining the North Carolina High School Athletic Association (NCHSAA) in 1986.
Strunk's career serving the association was regularly recognized. He received Distinguished Service Awards from the NCHSAA, the N.C. Athletic Director's Association and the National Interscholastic Athletic Administrators Association. In 2013, he earned the National Federation Citation award, one of the mostly highly regarded achievements nationally in high school athletics and performing arts.
He was inducted into the NCHSAA Hall of Fame in 2014, one of the association's many programs he helped initiate. He also helped launch the NCHSAA student-athlete program, the NCHSAA Record Book and the association's intern program.
In addition to serving as NCHSAA media liaison, Strunk created NCHSAA content and designed countless publications and championship game programs, and coordinated press releases, content for the NCHSAA website, the scholar-athlete program, the Wells Fargo Cup competition, the NCHSAA Hall of Fame, NCHSAA Day activities and the athlete of the year program.
Strunk, 62, retired from the NCHSAA at the end of 2015.
Established in 2000, the Catawba County Sports Hall of Fame recognizes the extraordinary efforts and achievements of athletes, coaches, teams and contributors, while also reinforcing a sense of history and tradition in Catawba County. Speakers for past hall of fame induction banquets include NASCAR legends and Catawba County natives Ned Jarrett and Dale Jarrett, Carolina Panthers play-by-play radio broadcaster Mick Mixon and former Appalachian State University Head Football Coach Jerry Moore.
In addition to celebrating the 2016 Catawba County Sports Hall of Fame inductees, the May 9 banquet also salutes Student Athletes of the Year from the public and private high schools in Catawba County.
Tickets for the May 9 Hall of Fame Banquet are on sale for $25 each. The banquet includes a meal provided by Boxcar Grille. Tickets are available at high schools throughout Catawba County, the Hickory Highland Recreation Center, L.P. Frans Stadium and at the Catawba County Chamber of Commerce. Discount tickets are available for table reservations by contacting the Chamber, 828-328-6111.