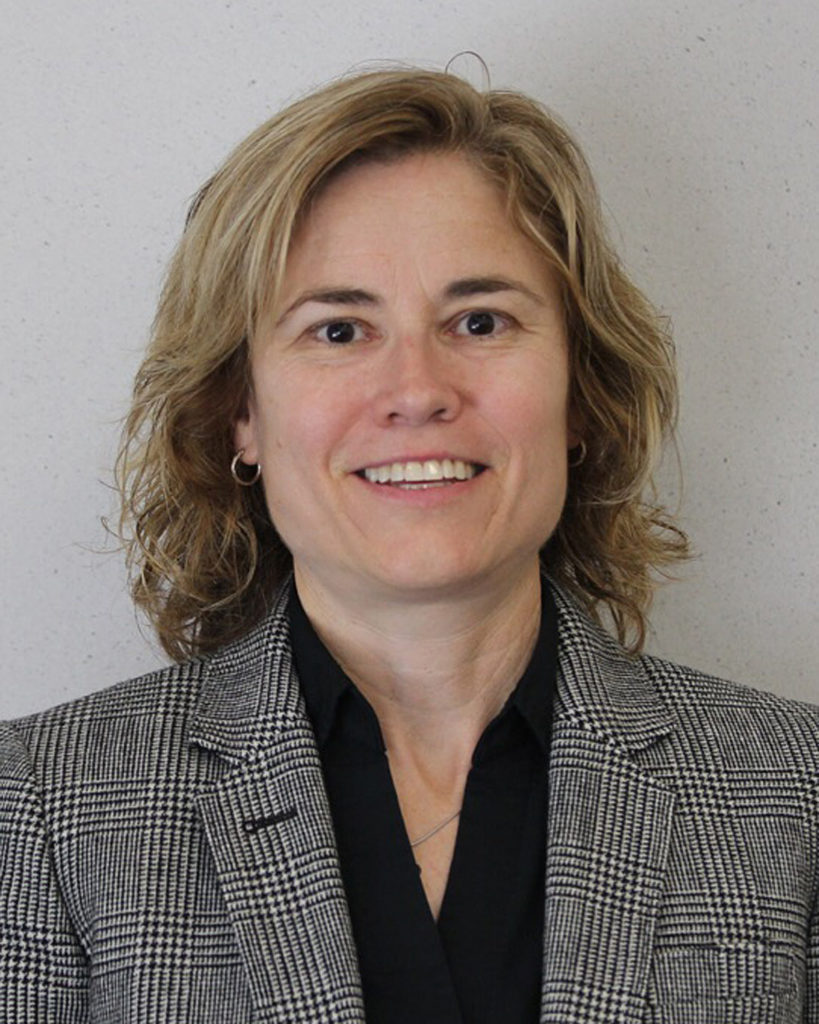 Mary Christine "Christi" Cranford
Mary Christine "Christi" Cranford was a three-sport athlete in high school and college, and she continues an active lifestyle as a marathon runner and triathalon competitor.
Cranford won North Carolina's 1986 2A doubles tennis championship at Newton-Conover High School, where she was also a state championship finalist in softball and a state East-West All-Star in basketball. She was an all-conference performer in softball and basketball for three consecutive years (1985, 1986, 1987) and received the "team before self" award in 1987. Cranford was selected as NCHS female athlete of the year in 1986 and 1987.
"Newton-Conover High School experienced tremendous success during ChristI's tenure, and she played a major role in that success," former NCHS Athletic Director and CCSHOF member Don Patrick wrote in a letter supporting Cranford's nomination. "She was never interested in padding her own statistics, but in leading our teams in the quiet manner that sought no recognition for herself. Her work ethic, dedication, will to win, teamwork and focus went with her in all areas of competition and others followed this example."
At Lenoir-Rhyne College Cranford continued playing tennis, but excelled in basketball and softball. As a three-year starter for the basketball team, she scored 1,013 career points to go along with 244 assists, 227 career rebounds and 137 career steals. She was once an all-time leader for three-point shooting and won the team hustle award in 1989 before being named team captain in 1990 and 1991. Cranford won the team's academic award in 1989 and 1990.
On the LR softball diamond, Cranford twice earned all-conference honors (1990, 1991) and the team's best defensive award in 1990. She set the school's stolen base record in 1991 and posted a career batting average over .300.
Cranford continues to be active and has completed more than 50 marathons, including 10 consecutive Boston marathons. She's completed Ironman half triathlons and finished third in her age group for the Ironman distance triathlon. She continues to help other runners train by pacing them to reach certain time goals.
"Christi was one of the most accomplished and well-rounded athletes of her era in both high school and college," Phillips said.
Cranford was the leading vote-getter for the 2016 class of inductees to the Catawba County Sports Hall of Fame.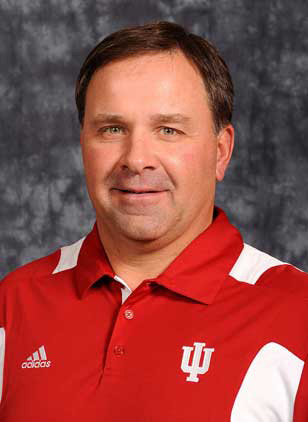 Kevin R. Wilson
After a decorated career as a high school and college athlete, Kevin R. Wilson has reached the highest level of college football coaching. Hailed by many as one of the most innovate offensive minds in the country, the Indiana University head coach led the Hoosiers to the 2015 Pinstripe Bowl, the school's first post-season appearance since 2007. Prior to taking over the Hoosiers in 2010, he spent nine years as offensive coordinator at University of Oklahoma, where he won the 2008 Frank Broyles Award for the top assistant coach in the country. His Sooner teams won seven Big 12 championships and appeared in three national championship games and 10 consecutive bowl games – including seven BCS bowls.
"I could go on and on about his accomplishments as a coach, but I was even more impressed with him off the field," Oklahoma head football coach Bob Stoops wrote in a letter supporting Wilson's Hall of Fame nomination. "He is a great family man, a strong leader and mentor with his players, and was upbeat in the office."
As a three-sport athlete at Maiden High School, Wilson earned eight all-conference selections, including four as a golfer. He won the 1978 2A state football championship, three SD-7 conference football titles and was selected to the 1980 N.C. East-West All-Star game. The honor student graduated Maiden High School in 1980 academically ranked No. 1 in his class.
"Kevin was also a member of the Beta Club his junior and senior year and was an outstanding student throughout his high school and college career," CCSHOF member and former Maiden High School football coach Tom Brown wrote of Wilson.
Wilson was a walk-on football player at the University of North Carolina, where he earned a full scholarship and was part of the team that won the 1980 ACC championship and reached four consecutive post-season bowls. After graduation, he was a graduate assistant for two years before moving into the coaching ranks in 1987.
"Kevin Wilson is one of college football's finest young head coaches who is in the midst of building Indiana into a Big Ten Conference contender," Phillips said.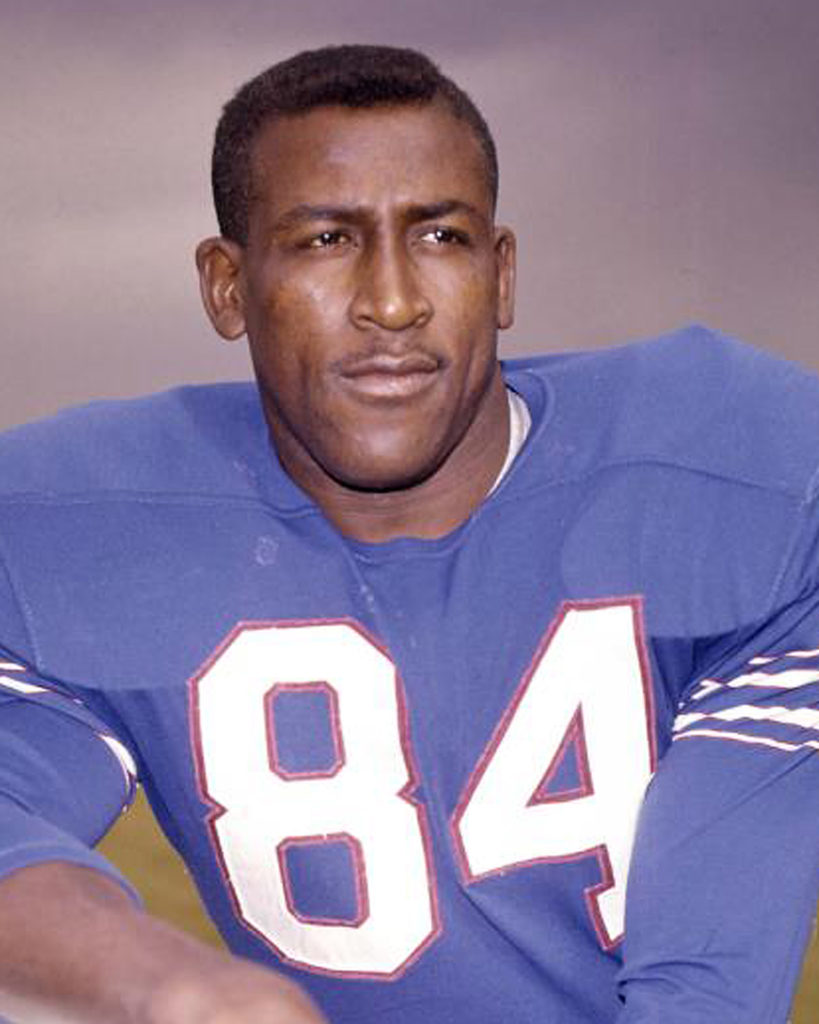 Ernie Warlick
The late Ernie "Big Hoss" Warlick is one of the most beloved Buffalo Bills players in National Football League history. He played tight end for the team that won the 1964 and 1965 AFL championships, and he scored the only offensive touchdown in the 1965 championship game. Over a four-year NFL career he was named AFL all-star four straight years and amassed 90 catches for 1,551 receiving yards – averaging more than 17 yards per catch. He is a member of the Bills' Hall of Fame, was selected for the 25th anniversary team and in 2012 he was voted top tight end in team history.
"Ernie was one of – if not the best athlete to ever come out of Ridgeview High," Phillips said. "He became an All-American and beloved professional football pioneer for the Buffalo Bills during the Civil Rights Movement."
Warlick was a standout multi-sport athlete at Ridgeview High School in pre-segregation Hickory before attending North Carolina Central University (NCCU). There, he earned All-CIAA and All-American honors as a football player and at one time he was the leader for scoring and made free throws for the Eagles basketball program. He is a hall of fame member for both the Central Intercollegiate Athletic Association and NCCU.
Following his college career he joined the U.S. Air Force, and after his discharge he began his professional football career in the Canadian Football League, where he was a three-time all-star as a player with the Calgary Stampeders.
Upon his retirement from football, Warlick began a career in sports broadcasting and was the first African-American sportscaster in Western New York. He was inducted into the Buffalo Broadcasters Sports Hall of Fame in 1998.
Warlick died at his home in Williamsville, N.Y., on Nov. 24, 2012 at age 80.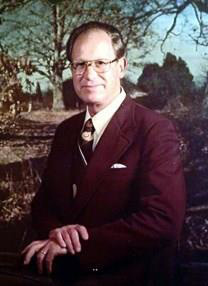 Charles J. Bost
The late Charles J. Bost distinguished himself on the fields of competition as well as an administrator in Catawba County's school system, where he was integral to the development of athletic programs at St. Stephens High School.
"He achieved prominence as unquestionably one of the most highly respected high school sports administrators in this county's history," Phillips said.
As the first principal to serve St. Stephens High School in its present Springs Road location, Bost was a guiding force in establishing many of the school's athletic programs, and he served as a leader in sports development for the county school system. He was founding member of the St. Stephens High School Athletic Booster Club and was an officer of the club for his 20-year tenure leading the high school. He played an instrumental role planning and constructing the high school field house that now bears his name, as well as establishing long-range plans for the school that created the school's current tennis, soccer softball, and baseball fields. Bost was also the driving force in establishing a wrestling program that has produced numerous state championships.
"Mr. Bost was genuinely interested in the accomplishments of each student at SSHS, and he always emphasized the academic side to every athlete to whom he spoke," former St. Stephens teacher and coach and CCSHOF member Harry Frye wrote in support of Bost's nomination to the Hall of Fame.
As a student at Lenoir-Rhyne College, Bost was a standout athlete in three sports, including football, which he had not played prior to his arrival on campus. Like many athletes of the World War II era, he left school to join the military in 1942, and upon his return, he lettered as starting left end in 1946 and was named the team's alternate captain in 1947. Likewise, he was a four-year letter winner as a basketball guard in 1940, 1941, 1946 and 1947, when he averaged 5.1 points during an era of hardwood history that was low-scoring and focused on the play of taller centers and forwards.
Bost was best in baseball. He lettered four years, helped lead the team to two North State Conference Championships (1942, 1946) and batted a career average .309. After college, he signed with the New York Giants Major League Baseball franchise, and played one season for Giants affiliate Hickory Rebels, before playing three years for the Newton-Conover Twins. He played in 325 minor league games, with 1332 at-bats, 418 hits, 27 home runs and a career .314 batting average.
Bost died at his home Jan. 18, 2016 after a period of extended illness.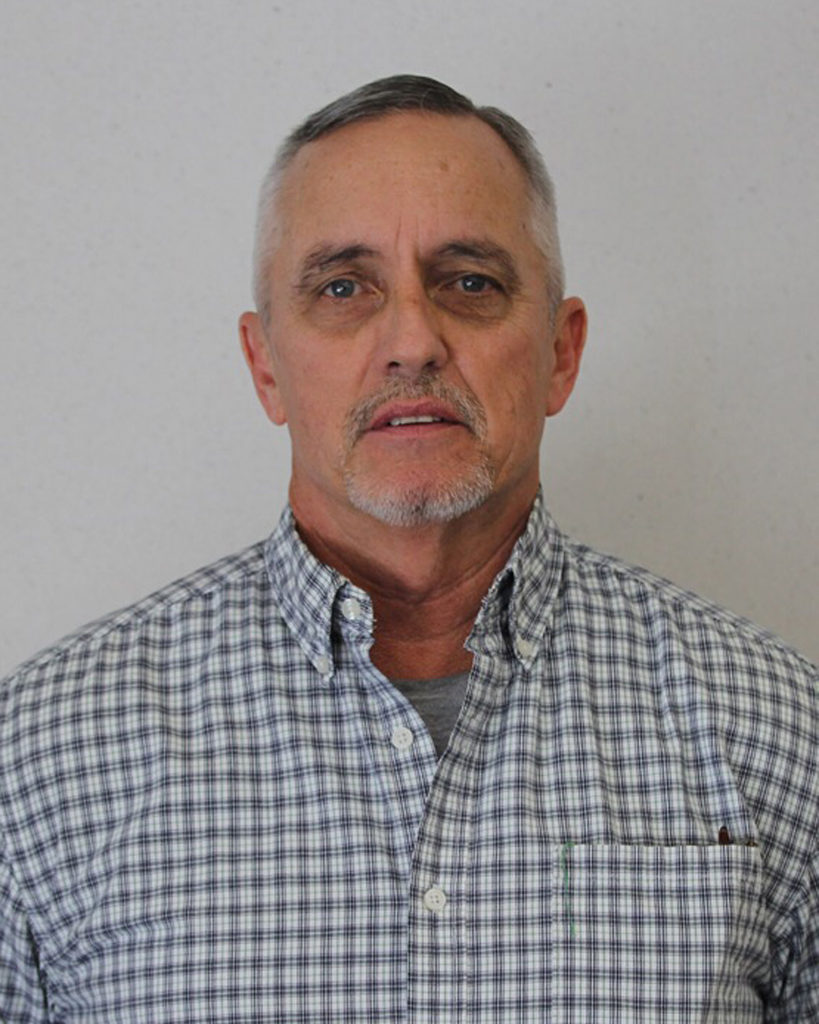 Randy Lowman
Randy Lowman dedicated nearly 40 years to his alma mater Bandys High School and the surrounding community. During that time, he helped establish a successful football program, while his character of integrity served as a positive influence on student-athletes walking the halls of the Catawba school. Lowman coached or played in all of Bandys football's state and regional championship appearances.
"He certainly took that program to another level of achievement, competitiveness and consistency during his tenure," said long-time Newton-Conover coach and athletic director and CCSHOF member Don Patrick. "He earned the respect of football coaches and athletic directors not only in Catawba County, but throughout North Carolina. He established a program that was the envy of many coaches throughout the state."
As Bandys head football coach for 26 years, Lowman coached the Trojans in three championship game appearances (1996, 2002, 2003), two regional finals (1997, 2004) and his teams reached the playoffs 14 times. He was named conference coach of the year three times and NCHSAA coach of the year once. Lowman was an assistant coach for the 1997 East-west All-Star game and 2000 N.C. Shrine Bowl Team, and he coached Gatorade National Player of the Year Stanley Daniels in 1986. Lowman retired with an overall head coaching record of 206-117-1 and a career playoff record of 31-11.
"Coach Lowman built the Bandys High School football program," Phillips said, "sustaining success for two decades."
As a two-sport athlete at Bandys, Lowman played in the 1970 western regional football finals and held the state record for punt returns for a touchdown in a single game (2) for decades. He continued playing football at Lenoir-Rhyne College, before graduating and joining the staff at Bandys. There, he coached track, baseball, JV basketball and served as an assistant football coach until he was named head football coach in 1987.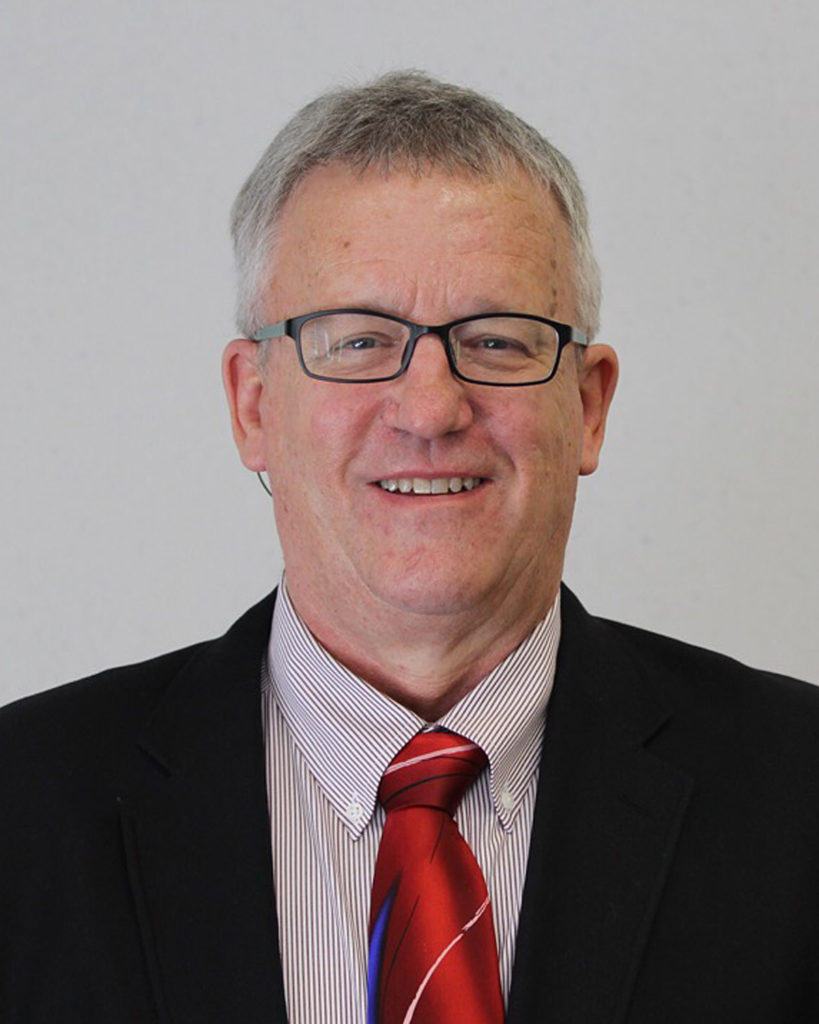 Paul Schiffel, III
For nearly four decades, Paul Schiffel has been part of the Hickory Metro sports landscape, and during that time, swimming has flourished in Catawba County at the club and school levels. His swimming schools have taught hundreds of children a critical life skill and his dedication to the sport, the children and families has improved the quality of life for thousands.
"Hands down Paul Schiffel is one of the most successful and impactful swimming coaches in the region and statewide," Phillips said.
After a career as a varsity swimmer at East Carolina University, Schiffel came to the Hickory Metro in 1978 to serve as head coach of the Hickory Seahorse Swim Team, a position he held for 11 years during two stints. In 1989, he established and continues to coach and operate the Catawba Valley Aquatic Club. He has helped initiate and coach numerous swimming programs throughout the region, including St. Stephens High School, where his 15-year tenure featured six consecutive Western Piedmont 3A High School Conference Coach of the Year honors (1996-2001). He was also instrumental in establishing swimming programs at Fred T. Foard, Bandys and Maiden high schools. In 2007, Schiffel helped start the Lenoir-Rhyne University women's and later the men's swim teams which he continues to coach.
"He has coached thousands of swimmers, encouraging every athlete to do his/her best," Gaye Watts wrote in a letter supporting Schiffel's nomination to the Hall of Fame. "He makes each swimmer feel as if the race he/she just completed was an Olympic gold medal race. Regardless of level of ability, each swimmer is made to feel that his/her race is the most important."
Schiffel and his swimming pupils have achieved countless honors and awards during his career. He twice served as the president of the N.C. Chapter of the American Swimming Coaches Association. He coached the NCHSAA Western Region Boys Champions in 1999 and 2000, and the NCHSAA Western Region Girls Champions in 2001. His boys and girls teams won the Western Foothills Conference Championships in 1995-2001. Schiffel was assistant coach of the 1981 N.C. High School Girls Champions, and he has coached nine prep and high school All-America teams. In 1992, he was selected to serve the U.S. Information Agency in Burundi, Africa as a sports consultant for developing a national aquatics program.
"He continues to set an example of hard work and dedication and, in turn, has provided thousands of young people from Catawba County not only the chance to swim competitively, but an opportunity to learn the benefits of dedication, teamwork and success which are all too often missing in our society today," Angela Beaver Simmons wrote in support of Schiffel's nomination. "He leads by his example."