Bob Patterson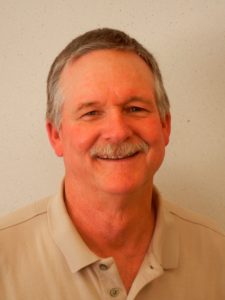 Bob Patterson's 13-year career in Major League Baseball is noteworthy on the national stage, but his contribution to Hickory Metro baseball helps distinguish him as a Catawba County Hall of Famer.
"Bob was an important part of helping me develop Lenoir-Rhyne College into a competitive baseball program," former Lenoir-Rhyne head baseball coach John Hamilton (1988-1996) wrote in a letter nominating Patterson. "Bob was excellent with our players, and he helped me develop a very good pitching staff."
Patterson offered his time to help the pitchers and throw batting practice. He donated major league equipment to the players – and boxes of it, Hamilton said.
"He gave me advice on pitching and coaching," he said. "Bob did all this without getting paid anything."
He also did it while pursuing a successful career with five Major League Baseball teams, beginning with the San Diego Padres in 1985 at the age of 26. Through this career he maintained his residence in Catawba County.
After a year playing on the West Coast, Patterson moved to Pittsburgh where the left-hander spent six seasons (1986-92). He played a key role in the bullpen of the Pittsburgh teams that won the National League's Eastern Division from 1990 through 1992. He appeared in 60 games for the 1992 team, recording nine saves and a 2.92 ERA.
His career also included stints with the Texas Rangers (1993), California Angels (1994-1995) and Chicago Cubs (1996-1998). He appeared in a career-high 79 games for the 1996 Cubs, finishing 3-3 with 8 saves and a 3.13 ERA.
"Bob's athletic record speaks for itself," Hamilton wrote. "His ability to pitch in different roles for different teams speaks of the professionalism that is lost to a lot of the present-day players."
For his career, Patterson posted a 39-40 record with a 4.08 ERA and 28 saves in 559 appearances. He achieved a 2.68 strikeout-to-walk ratio (483-to-180), finished 175 games and pitched 617 and 1/3 innings.
While his generosity was on display in Catawba County during much of this time, he also had a reputation in dugouts around the nation.
"Bob's nickname was the Glove Doctor because he would fix everyone's gloves," former Pirates pitcher Zane Smith shared in a nomination letter. "That's the kind of guy he is – he would do that and more for any of his teammates."
Patterson spent some game nights in the bullpen re-lacing and repairing gloves – even some from the opposing team.
"Bob also has a good charity golf tournament in Hickory that I loved to come to every year," Smith wrote. "It raised money for the (Lenoir-based) Philippians Foundation, which provided money to deserving kids for college."
A 1982 East Carolina University graduate and Hall of Fame member, Patterson led the Pirates over two seasons in ERA (1981-82) and helped the team to NCAA tournament appearances both years. His finished his ECU career with a record of 27-8.
Patterson grew up in Greenville, S.C., where he is a member of the city's baseball hall of fame.
---
Marty Max Curtis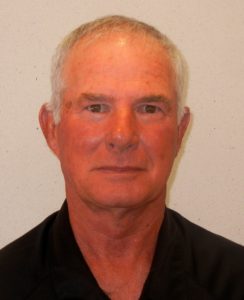 Marty Curtis has been a coach, mentor and friend to the Catawba County high school baseball community for 45 years. The 2015 N.C. Baseball Coaches Hall of Fame inductee has been part of 723 career wins, including 618 victories (and counting) as a high school and American Legion coach.
With Curtis at the helm since 1983, Bunker Hill High School's baseball success has included seven conference championships, five conference tournament championships, two sectional championships, a Western Regional Championship and a runner-up finish in the 2014 2A Championship.
He was integral to the start of the Catawba County Easter Baseball Classic and he has directed the annual spring showcase for the Hickory Metro's high school baseball talent since 1993.
"When you think of Marty Curtis, you think of loyalty, integrity and how many kids he has inspired and influenced," offered long-time Bunker Hill assistant coach Todd Setzer. "He's a true role model and the deep respect his player have for him is in itself very inspiring."
A three-sport "Most Outstanding Player" at Granite Falls High School (1967-68), Curtis played four years of college baseball at Lenoir-Rhyne, before joining the New Market Rebels in the 1971 Valley League Baseball season. St. Stephens
High School hired Curtis in 1971 and he coached JV baseball, JV basketball and JV and varsity football through 1982 when his career took him to Claremont.
At Bunker Hill, he has been named conference Coach of the Year six times (1996, 1998, 2000, 2010, 2011, 2014) and N.C. Baseball Coaches Association Region 7 Coach of the Year in 1996, 1998 and 2014. Bunker Hill's diamond was named MM Curtis Field in 2004.
In addition to his time leading high school teams, Curtis spent the summer seasons with many of the same young athletes. He coached 11 seasons of American Legion Baseball for Hickory and Caldwell County posts, and his 1993 Hickory team won the Area IV Championship. His Caldwell County teams were Area IV runners-up in 1994 and 1998.
"All of these accomplishments speak volumes about his knowledge of the game and his ability to communicate that knowledge to his players," wrote retired Catawba County Schools Assistant Superintendent Stephen Hilton, who worked with Curtis at Bunker Hill and St. Stephens high schools. "Through the strength of his personal character, he exerts a positive influence on those surrounding him. He leads by example and lends a steadying hand to those surrounding him. Marty truly is a lifelong pillar in the community, and an honest and caring Christian gentleman."
---
Ray Lindsey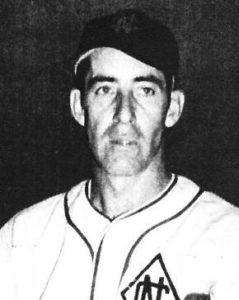 Ray Lindsey was a Catawba County baseball hero at a time when the American pastime attracted thousands of spectators to South Newton, many of whom just wanted to see the antics of the Newton-Conover Twins pitcher.
"What the records don't show is that Ray was an entertainer and that he enjoyed pleasing the fans with his antics as well as his performance," wrote former baseball pupil Jeff Sherrill in endorsement of Lindsey's Hall of Fame nomination. "When Ray was on the mound, many came with anticipation to see what he was going to pull as much as his pitching."
His pitching was impressive, too. In a career that "officially" began when he was 29 and continued until age 44, he notched a record on the mound of 154-98 with an ERA of 2.89. Some record books credit Lindsey with more than 3,000 strikeouts.
And he achieved those statistics during a career that was interrupted by World War II, where Lindsey served in the U.S. Air force for the duration of the United States' involvement.
"Despite his late start, and his service to his country … in the somewhat abbreviated minor league seasons of the day, Lindsay's career included six seasons where he won 17 games or more and three 20-win seasons," wrote baseball historian Tim Peeler in endorsing Lindsey's Hall of Fame nomination.
A native of Sevierville, Tenn., the start of Lindsey's minor league career is recorded with the Newton-Conover Twins in 1937, when minor league play was first sanctioned. In that first year of record, Lindsey pitched a perfect no-hit, no- run game. Every year from 1937 until 1941, he was the N.C. State League Strikeout Champion on the mound for Newton-Conover (1937) and Thomasville (1938-41).
After serving as an electrical specialist in the 404th Fighter Group and as a driver for a forward air support unit of the 9th Air Force in Europe, Lindsey picked up his glove where he left off. He played in Lexington and Martinsville before returning to the Hickory Metro where he finished his career.
He was a Western Carolina League All-Star as a Newton-Conover Twin in 1949 and was a member of the Carolina Mills 1950 Piedmont Textile League Championship team. In 1952, at age 44, he earned the Strike-Out Champion award once again.
"Playing into his twilight years, Lindsey was an important starter for the late '40s version of the Newton-Conover Twins, a club much beloved by its community who nearly doubled the attendance of their neighbor Hickory's Rebel fans," Peeler wrote.
After retiring from baseball, Lindsey helped set up the ABC System in Catawba County and managed the ABC Store in Newton 3.5 years. He owned an operated Appliance Repair Shop until his death in 1979.
---
Jerry C. Johnson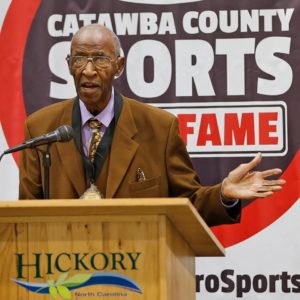 Over a five-year period Jerry C. Johnson led the Ridgeview High School Panthers through one of the most dominant periods in Hickory Metro sports history.
From 1947-1951 his football teams won the conference crown every year as well as three Western regional titles and the 1950 state championship. His basketball teams went 136-16, won four straight state championships (1947-50) and earned a national runner-up finish.
Johnson's success continued at the college level where he coached more than 1,000 games over 45 years as head basketball coach of Lemoyne-Owen
College, in Memphis, Tenn. With 821 victories, his win total is second most in NCAA Division II history. Johnson is one of only six NCAA men's basketball coaches with more than 800 wins.
During his career, Johnson coached and mentored eight NBA players, six high school or junior college coaches, seven college coaches, four principals, a city councilman and a city mayor.
A native of Memphis, Johnson's second career stint as a teacher and coach started at Ridgeview High School in 1947. At the time, he was able to recruit athletes from surrounding cities to join his Panthers teams, according to former football player Billy Rose. This allowed him to create a dominant athletic force on the gridiron and the hardwood.
Under Johnson, Ridgeview football teams went 46-15-1 in the N.C. Negro High School Athletic Association, but the "sideline legend" is most known for his success on the court. A student of the "old school" game, he learned basketball John McClendon, a pupil of the James Naismith.
"He was very strict with his players both in basketball and football, but he was also very fair," Rose wrote in a letter nominating Johnson.
His Ridgeview teams were dominant, nearly doubling the score of opponents in state championship game victories. His Panthers scored more than 100 points eight times, including the two highest scoring games in Catawba County history, a pair of 1951 wins over Taylorsville, 134-33 and 133-29.
Johnson's LeMoyne-Owen College teams won 10 conference championships and the 1975 NCAA Division III Championship. He was elected conference coach of the year seven times (1971-74, 1999, 2000, 2005). Johnson was inducted to the Fayetteville State Athletic Hall of Fame in 1991, to the Southern Intercollegiate Athletic Conference Basketball Hall of Fame in 1995 and the Tennessee Sports Hall of Fame.
---
Mike Mallan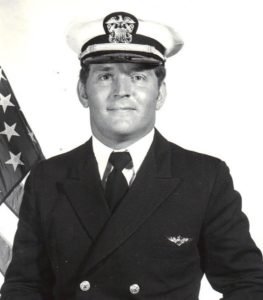 An integral member of Hickory High School's 1966 state football championship team, Mike Mallan is hailed by many as the school's best all-around athlete during its most successful football decade.
"I doubt Coach Barger ever had a finer all-around, more competitive athlete,"
shared Dennis Benfield, a fellow teammate on Hickory's 1966 state
championship team. "I wrote and broadcast sports for over 30 years for a variety
of Hickory area media outlets, and I never saw a better athlete. If there's a tiddly
winks title in heaven, somebody is going to have to beat Mike Mallan for the
championship."
Mallan was killed in a training exercise Oct. 11, 1976. The U.S. Navy Pilot died in
an F4 Phantom during a crash at Fort Campbell, KY. He left behind a
distinguished athletic career and fond memories for a generation of Hickory
residents.
As a Tornado, Mallan lettered in baseball and basketball where he earned all
conference honors his junior and senior seasons.
The talented athlete was most impressive on the high school gridiron. He earned
all-conference honors in 1965 and 1966, when Hickory assembled a 15-game
win streak, a record at the time. He was also named to the 1966 Shrine Bowl and
the 1966 All Southern Football team.
As senior fullback on Hickory's state championship he led the punishing ground
game that posted 465 points over the season, another school record at the time.
Mallan rushed for more than 1,441 yards and 23 touchdowns during the season.
His single-season rushing total placed third highest in Hickory football history at
the time – it still holds the sixth place position.
Against Rutherford County in 1966, Mallan rushed for 238 yards, including a
career-high 70-yard touchdown run.
Over his high school career, Mallan rushed for 2,397, and he left Hickory as the
school's third all-time leading rusher. Today, his yards gained on the ground total
is 10th highest in Hickory football history.
Mallan earned a football scholarship at N.C. State, where he was a member of
the undefeated freshman team, before he was redshirted as a sophomore. He
returned to the field for his junior season before shifting full-time to the baseball
to work as a Wolfpack catcher.
After graduating from N.C. State, Mallan enlisted in the U.S. Navy where he
excelled as a pilot before his tragic death.
"I remember Mike as a great fullback, point guard, and catcher," said high school
friend and Newton-Conover stand-out Dennis Punch, who included Mallan in his
bridal party. "He was truly one of the best high school athletes in this area during
the late 60s."
---
Tom Watson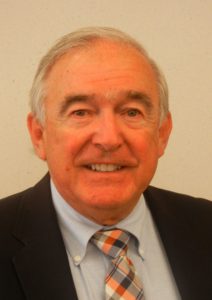 Tom Watson was successful as an athlete at Maiden High School, Lenoir-Rhyne and Gardner-Webb, but his greatest service to Catawba County sports has come after he left the field of competition.
"I feel totally inadequate in explaining the value of his 'SERVICE' to high school administrators and athletic directors over these many years," shared Hall of Fame member Don Patrick in endorsing Watson. "His dependability, credibility, fairness, organization, accuracy and thoroughness has drawn praise from school officials throughout Iredell County, Lincoln County, Cleveland County, Burke County, Caldwell County and from every school in Catawba County."
While much of Watson's service is often out of public view, his work in Hickory Metro athletics has been integral for more than a quarter century.
Watson has served as the N.C. High School Athletic Association administrator for Hickory Metro 2A athletic conference since 1993, from the days of the Southern District VII AA Athletic Conference to the current conference alignment.
"This has been a tremendous amount of work for very little pay," Hall of Fame member Randy Lowman shared in his endorsement of Watson. "Every four years he led the way to structure new conferences, and dissolve the old ones. He worked side-by-side with coaches, athletic directors and administrators."
Watson helped launch the Catawba Valley Classic High School Basketball tournament, a holiday event started in 1988. He served as the tournament's director through 2004.
He's served the Hickory Metro Sports Commission as a board member, vice- president and chairman of program sales for the Greater Hickory Classic. Watson has also served in the Sports Commission's Hall of Fame Committee for 10 years, including two spent as chairperson.
One exception in Watson's behind-the-scenes track record was his six-year stint as host of the Catawba County High School coaches show on Catawba Valley Cable TV, 1984-1990.
"I cannot think of many people in Catawba County sports history who has given so much for the betterment of athletics and not ask for anything in return," Hall of Fame member Tom Brown wrote in support of Watson.
Much of Watson's service to Hickory Metro sports came toward the end of his career as an educator, which spanned 29 years. He got his start in 1966 at
Newton-Conover Junior High School, where he coached basketball. In positions with West Lincoln and Fred T. Foard high schools as well as Claremont Elementary School, Watson has served as assistant football coach, boys basketball coach, assistant principal, athletic director and principal.
Watson played football, basketball and baseball at Maiden High School before attending Lenoir-Rhyne College where he was a member of the 1960-61 regular season conference champions. He moved to Gardner-Webb, where he was part of the team's first basketball tournament championship in 1962-63. Watson earned his MA from Appalachian State in 1974, followed by his Ed. S in 1976.
"Tom has been and continues to be a selfless leader of the coaches and high school athletes in Catawba County," wrote St. Stephens Athletic Director Jim Woodruff.
---
Team of Excellence


North Carolina's first true national collegiate football champion brought a one-of-a-kind spotlight to the Hickory Metro. Lenoir-Rhyne College's 1960 team was the first among the state's four-year college to capture a national crown on the field of play. Their thrilling 15-14 victory over Humboldt State (Calif.) in the NAIA final marked the pinnacle of success for a generation of Bears. Under an eight-year stretch (1955-62) under Coach Clarence Stasavich, LenoirRhyne amassed an unrivalled record of 76-6-4, including a road win streak that stretched to 25 games. The period included eight conference championships, three undefeated seasons, three national title game appearances and the 1960 NAIA Championship. Coming off a 10-1 season in which they were consistently atop the 1959 football rankings, Lenoir-Rhyne's 1960 team continued its dominance. They team won 10 straight games leading into the Eastern Championship Final, when the Bears hosted Northern Michigan. Lenoir-Rhyne fought to a 20-20 tie, thanks to 38-yard scoring strike from the Bears' Tony McClamrock to Marcus Midgett with less than a minute to play. NAIA regulations dictated that contests ending in a tie went to the team with the most total yardage. Lenoir-Rhyne eked out the victory on the yardstick, outgaining their opponent by 25 yards, 294 to 269. The national championship final was just as exciting, although a little more clearcut. Appearing in the Holiday Bowl in St. Petersburg, Fla., the Bears trailed 14-12 late in the fourth quarter. Freshman kicker Marion Kirby kicked the game-winner to lift the Bears to the national title. During the course of the season, Lenoir-Rhyne outscored opponents 335-92, and notched victories over Appalachian State (26-8), Western Carolina (31-6) and East Carolina (17-0). Lenoir-Rhyne tight end Lee Farmer and end Dick Lage were selected first team NAIA All-Americans, while fullback Adam Maples was named a third-team AllAmerican. All-conference selections from the 1960 team included guard Jim Edminston, end Ronnie Frye and wingback Midgett. Captains for the 1960 squad were Wade Teague and Lage. Richard Kemp led the team in rushing with 714 yards, while McClamrock led the passing attack with 594 yards. Maples led the team in receiving with 18 catches for 266 yards.